The Original Navigation Station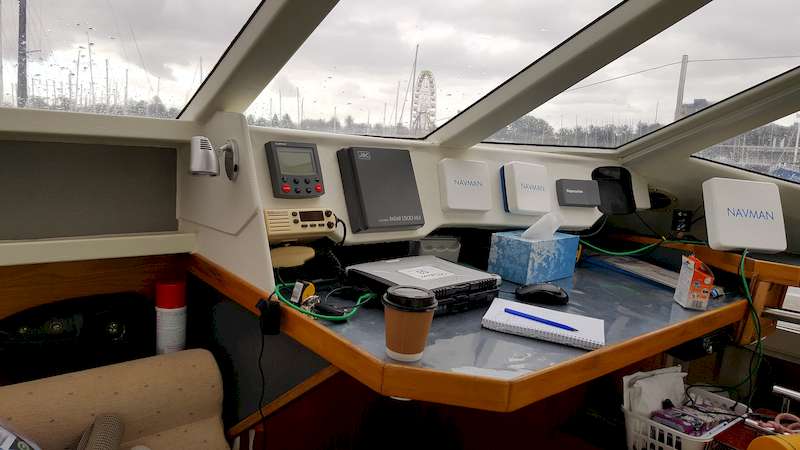 The original navigation station was a narrow semi wrap around dash with room underneath to slide paper charts, theres no room here to install modern larger Chart Plotters and other navigation instruments, the challenge was to remove the old station and refit a larger staton able to accomodate the new equipment, still within keeping character of the boat.
Out with the old.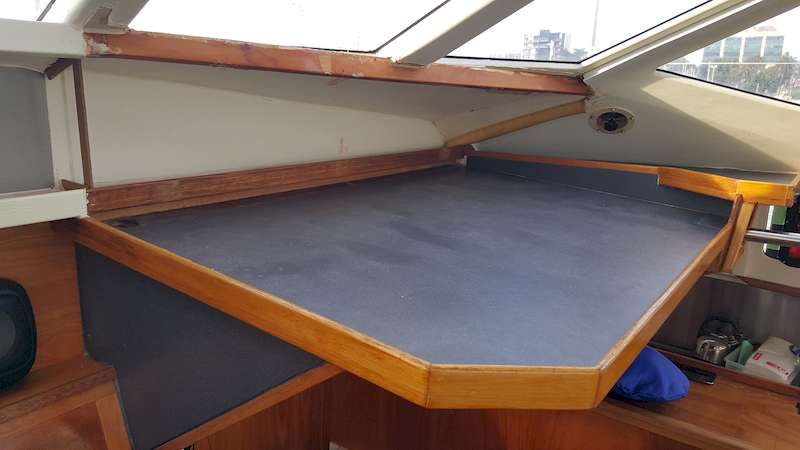 We pulled the old Nav Station out today :0) it didn't take long about an hour and a half, had to remove the old Nav gear and label the cables for the equipment refit then clean up.
The next stage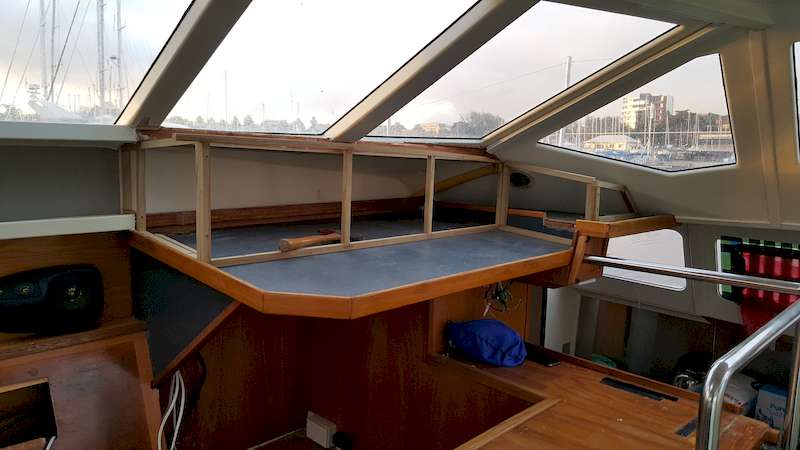 Next stage is build a little model nav station with basic frame to see where the window lines go. It's quite a hard angle to follow, old bloke Paul ( The Carpenter) was having a few issues getting it lined up but I think we have agreed it's getting there.
Basic frame up model.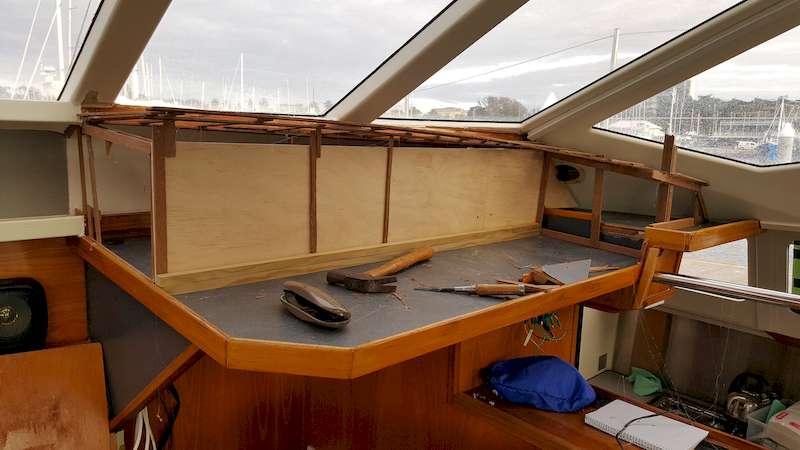 Just some more frame play.